Visiting Sunny Isles Beach offers one activity everyone partakes in: visiting the beach and taking to the water. But if you have your child with you and they don't know how to swim, that might put a damper on the situation, right? Luckily, we've got a solution. Brooklyn Swim Center offers swimming lessons for babies near Sunny Isles Beach, and you can spend your time having fun while your kid does the same!
Why are swimming lessons for babies near Sunny Isles Beach the Best For Your Child?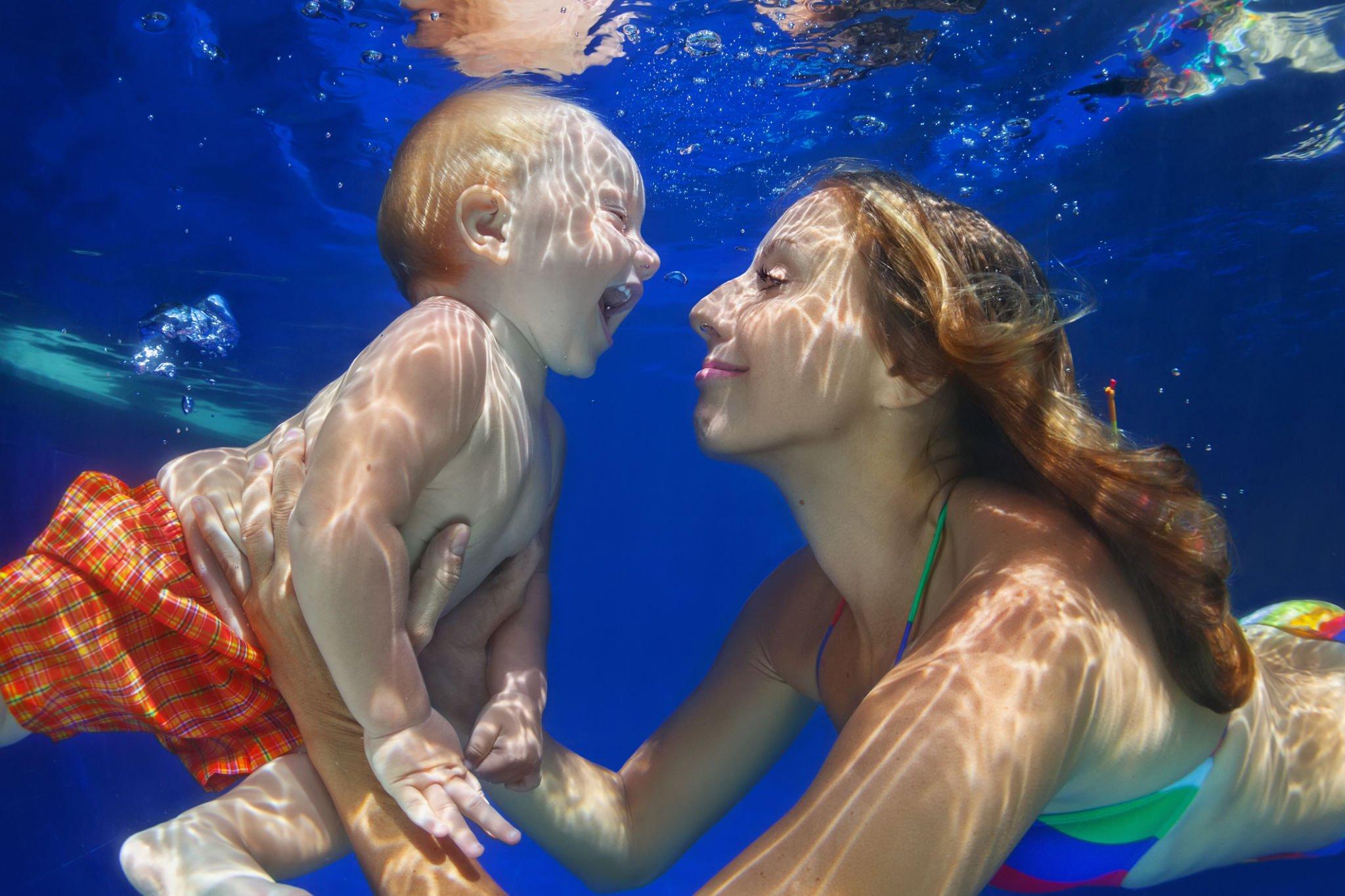 Brooklyn Swim Center's swimming lessons for babies are a great opportunity for you to avail of since they can serve as both a brilliant physical activity and a chance to let your babies tire themselves out during a productive afternoon under the guidance of expert coaches while you relax a little more than you could have otherwise. Moreover, a few simple advantages can be listed out as the following:
Your children learn to be safe in the water and turn a survival skill into a fun day out. They also learn how to keep themselves afloat in the water and navigate their options should they ever face a problem swimming in the pool or the sea without anyone there to help them out.
Regular swimming sessions also increase a child's endurance and momentum while granting them better muscles and physical fitness in the long run since their muscles constantly keep being used and rebuilt. With a swimming instructor, this is also safer since they do so correctly, and no false habits are learned. Here, cardiovascular and lung capacity and health are also improved since they are used consistently.
Psychologically, the sessions can also help build confidence while simultaneously reducing stress and anxiety because they serve as a good way to let their frustrations go. No matter what happens in school or with other children, your child can release their stress during lessons by exhausting their energy here.
So if you enroll your child in swimming lessons for babies near Sunny Isles Beach, you will get to spend your days in the water without having you worry about your baby since they'll be learning how to swim, too.
Plus, infants are always happy to learn how to swim, so don't delay this opportunity and book your session today. No matter your child's age, they're welcome to join. After all, babies can start learning at early as one year old!
Why Choose Brooklyn Swim Center for Taking Swimming Lessons for Babies near Sunny Isles Beach?
That's easy to say; we've got the most dedicated swim coaches for you. They will serve as a private swim instructor to help you learn and improve your swimming skills for your summer at the Beach. Our coaches at Brooklyn Swim Center are exceptional at swimming and teaching aquatic tactics. They have decades of experience in the swimming industry and a decade of teaching experience.
Brooklyn Swim Center, with their aid, has had the pleasure of successfully teaching over five thousand students who have been taught swimming under their supervision, making them great at dispensing swimming lessons for babies near Sunny Isles Beach. Swimming lessons for infants are also a great option since they'll allow your child to learn an essential life skill they might otherwise be unable to benefit from.
Why wait? Book your session today and choose swimming lessons for babies near Sunny Isles Beach. Or, if you'd like another location to choose private swimming lessons in, you can even check out swimming lessons for kids Aventura.
Did you know?
Skincare is super difficult, and many worry that the chlorine in swimming pools may damage their skin after constant exposure. That's why we suggest learning swimming from us so you and your child can swim in saltwater instead because swimming there helps detoxify your skin! Your skin will have better cell growth, fewer toxins, and overall positive changes.
Still, considering it will be short-term, learning in pools is always safer and easier, so turn to Brooklyn swim Center'sswimming lessons for babies near Sunny Isles Beach to aid your child in learning. After all, when it comes to your kid, safety is always the top priority, right?